KeepCalling at the Sibiu Marathon
The Sibiu Marathon is one of the most important sports events organized in Sibiu, the Romanian city where KeepCalling has its main office. It is not only an athletic competition, but also a charitable one, since half of the participation fee is donated to a cause chosen by each participant, out of the 34 causes enrolled. Social support, education, medical assistance, and animal care were the main areas covered.
Since here at KeepCalling we love working out AND doing good, the Sibiu Marathon is the perfect combination for us, so participating in this event has turned into a tradition. The marathon's first edition took place in 2012 and KeepCalling joined the event on its second edition, in 2013. Since then, we've taken part in it every year.
Our involvement got more and more serious each year, with more people entering the competition and professional training for weeks before the event. In 2022, 24 KeepCallers said yes to the challenge, 22 of which ran the 5k race and 2 felt ready for the 10k one.
All in all, KeepCallers ran a total distance of 130 km and made donations to 12 causes. 5 of them were also fundraisers, which means they also raised money on their own for the causes they chose. Most of us chose to take part in the live competition, that took place on June 5, while 7 KeepCallers chose to run remotely, whenever they want to, until July 1.
Our colleagues were delighted to take part in another event that got them moving for a good cause: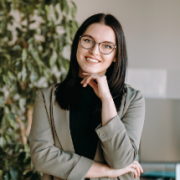 While I was there in Piata Mare, I had one thing in mind: the Untold festival.
That's definitely what this year's marathon felt like: thousands of people, happy happy joy joy mood, super colorful sports equipment, yummy stuff all around, free goodies everywhere and really really hot! Totally recommend it!
Even if the route is not the easiest and it's pretty tough to run with so many people around, it is super fun. It's a great experience and it feels so good to do it while helping others. 10/10 recommended! (except the Corneliu Coposu part running exactly near the HOT buses
)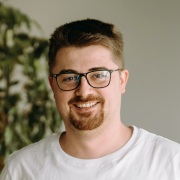 For me, it is not the first participation in a marathon, but in the 10 years that I have been in Sibiu, it is the first time I run dressed in the T-shirt of the most wonderful and coolest team. I ran as fast as I could for the cause I supported, I even overtook 2 out of the 4 dogs that participated in this marathon.
KC is a team of champions.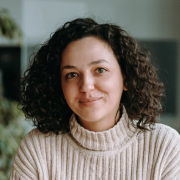 I really enjoy the energy that running in the Sibiu Marathon gives you. I am not really a runner, but there is something about that environment that motivates you to give your best and finish the race. I initially joined to help a good cause and honestly did not expect to have as much fun as I did.
It's an awesome event, you get to test your limits, people cheer and encourage you and you get to spend some time with your team – what's not to like? I would recommend it to anyone!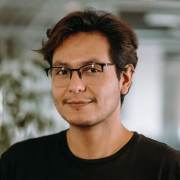 For my first time running a marathon (a small marathon – just 5K) I had so much fun, from meeting with friends and colleagues for a day of practice to getting ready on the day of the event. I realized this is something that I'd like to repeat on future opportunities, but what made me the most happy was that the cause I supported not only met their goal, but surpassed it!