KeepCalling and the big 20
June 1st, 2002 marked the beginning of a small American business, built with $100, tenacity, and ambitions. It was a one-man show at first and there was only one website: SunaRomania.com, which sold phone card PINs for international calls. Soon, two friends joined the team, and in 2003 the first office was established in Sibiu, Romania. Two more followed, in Cochabamba, Bolivia, and Atlanta, USA, together with 298 other websites.
June 1st, 2022 marks the 20th anniversary of this small American business that is now all grown up, that became a part of the lives of 300 former and current employees and of 3,8 million customers over time. 20 is a big number that comprises a lot of experience gained over these years, but things change so fast in this day and age that there's always something new to learn and try. 
Billions of minutes, millions of mobile recharges, thousands of terabytes of data, hundreds of millions of dollars in sales. Impressive numbers that have led KeepCalling where it is today, and yet they are not everything. The company also focuses on giving back to the communities it operates in, on being friendly with the environment, and on keeping its employees happy and healthy. 
KeepCalling's philosophy always puts people first, whether they are customers or employees. In fact, the team is the company's most valuable asset. From the beginning, KeepCalling decided to implement a business model that would develop and use internal processes and resources instead of outsourced services. In addition to gathering a large and diverse team, with multi-disciplinary skills, this decision also allowed a better control over product quality, from creation to implementation. 
KeepCalling's mission has always been helping people stay in touch with their loved ones far away through high quality affordable services. The company offers its customers multiple ways in which they can do this, through a variety of products: Voice Credit, Mobile Recharge, Monthly Plans, and Virtual Numbers. KeepCalling is also present on the US market as a mobile provider through its successful brand called Tello.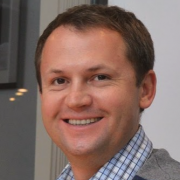 I am still in awe to see that a simple idea to start a business more like a hobby can become an enterprise that touches so many lives around the world. I am thankful to all the customers who trusted us to provide them with services, they continue to be the reason we work so hard to keep improving our products.
But the most important impact we had was in the lives of all those who worked for KeepCalling over the years. I am very proud of all who learned something new at KeepCalling and pushed the boundaries of their knowledge.