MobileRecharge app for Spanish speakers
Language barriers down! MobileRecharge app for international mobile top ups opens up to the Hispanic market. 20 Spanish-speaking ethnic groups from Latin America and Spain itself can now use MobileRecharge app in their native language.
The app in Spanish is available for Android users only for now, but KeepCalling developers are working to develop the function for other devices as well. In other words, MobileRecharge app is now an excellent tool for Spanish speakers too, besides the hundred of thousands of expats already using the app in English.
A gift-tool for Hispanics around the globe
MobileRecharge app is a very useful tool for customers speaking Spanish who want to send mobile credit to relatives and friends back home. It can be Spain, Mexico, Cuba, Colombia, Nicaragua, Dominican Republic, Honduras, Ecuador, Costa Rica, Guatemala, El Salvador or other Latin American countries.
Why a Spanish app?
One reason MobileRecharge app in Spanish has been so awaited may be that Hispanics are among the most generous of expats. We could also add the fact that their strong family relationships, and extrovert spirit when it comes to helping others, supporting family or sending gifts. At the same time, the market expansion will make KeepCalling business even more popular for the Hispanic audience.
Why is MobileRecharge app so popular?
M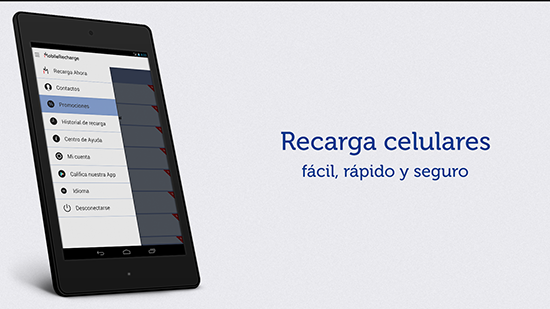 obileRecharge app is a tool facilitating credit transfers from phone-to-phone, or more precisely from an online account (associated to the MobileRecharge app) to a cell phone in another country. Such transfers are also known as top ups, airtime, loads or refills.
The Spanish version of the app makes the service even more available for customers living or coming from Spain, Central and South American countries.