KeepCalling at MWC 2015 in Barcelona
March 2-5, the beautiful city of Barcelona hosted Mobile World Congress, the biggest Mobile event of the year. The event welcomed worldwide specialists from the telecom world and gadget industry. Three members of KeepCalling team joined as well, to get the latest news on the mobile world and exchange ideas.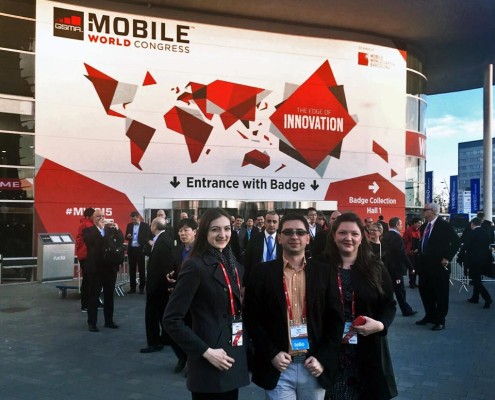 MWC15 was an event hard to miss for a business like KeepCalling, focused on e-commerce through mobile friendly websites and mobile apps. Indeed, KeepCalling team stayed updated to the latest technologies, communications while listening close to feedback. This way, the company can adapt its products, its websites and apps to fit the present world and be one step ahead of the time.
This year, MWC celebrated its 10th anniversary in Barcelona and:
More than 93,000 people attended the evnt
Over 2,100 worldwide exhibiting companies covered the 100,000 square meters venue.
Some interesting keynotes were introduced by Mark Zuckerberg and Sundar Picha. The rest of the speakers revealed great new products like Samsung Galaxy S6 and Huawei Watch, start-up gadgets for sport players, long-distance operating equipment, and more wild and wacky tech.
"We had the chance to meet some of our current providers and new potential ones, that cover business areas such as: SMS, messaging, app development, payment methods, or data analytics solutions for customer profiling. Attending MWC was a great experience! We found new business opportunities, interacted with interesting people and exchanged business information" (Andreea M., Product Specialist at KeepCalling)