June 1st marked KeepCalling's 19th anniversary. We've been around for a while, we've seen things, we've tested things, we've gained experience. And every day KeepCalling helps more and more people stay connected to their loved ones, wherever they may be in the world, through high-quality and accessible telecom solutions. Here is what the past 19 years have meant to us as a company (plus one fun fact):
Total number of customers since launch: more than 3 million
Total number of minutes connected since launch: more than 4.7 billion
Total mobile recharges sent since launch: more than 17 million transactions 
More than 2300 TB used since launch
Total sales since launch: more than $500 million 
While the company is 19 years old, the average age of our employees is 33.
Since 19 is such a fun age, we got a little goofy and asked a few KeepCallers to let their imagination run free for a funny little challenge. We asked them to imagine KeepCalling was a real person and to describe him/her to us. So, ladies and gents, meet KeepCalling, the human: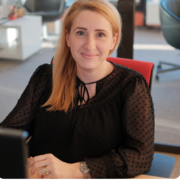 Witty, funny, adaptable, ironic, strategic thinker.
Not sure why this character comes to my mind, but I think KeepCalling's profile looks like Tyron Lannister from Game of Thrones (without all the crimes, dwarf jokes, and promiscuous background ;) ).
If you wonder why, well… here are a few reasons:
even if it's not the "tallest" player on the market, it sits at the negotiation table and has a piece of the pie ;)

it's witty, adaptable, smart, funny, not to mention charismatic

always able to see the bigger picture and strategically plan every move like in a chess match.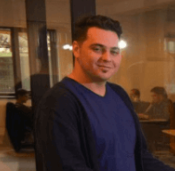 If I am thinking of KeepCalling as a person, I am thinking of a mix between our customers.
So I would say that KaCey, as her friends would call her, would have a very good ethnic heritage, which would make her a great guest to your party since she could show you how to cook Indian, she could teach you some latino dance moves, and could even defend you with her karate skills.
She would definitely have a lot of stories from her Cuban abuela as well as the charms of her French grandfather. I shouldn't even mention the adventures that she had while backpacking through eastern Europe with her Polish friend.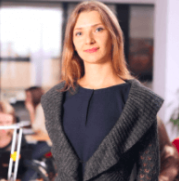 If KeepCalling were a person, she would be much like Mystique from X-Men: 
with shapeshifting powers, which help her adapt in an ever changing environment; 

with the power to disguise in any ethnicity; 

with fluency in a large number of languages; 

with the ability to learn virtually anything she needs for any given task.
Not to mention the red hair, blue skin combination, which kind of resembles the KC logo. :)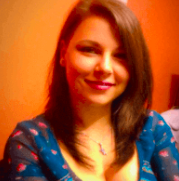 If KC was a person I would say it would be a young, bold, and trendy one. It would be smart, ambitious, friendly, and caring.