What 18 years of KeepCalling mean
On June 1, KeepCalling celebrated its 18th anniversary. Since we couldn't party like we used to, we took the time to connect with each other online, look back, and think about what we've achieved. First, we thought about numbers:
KeepCalling was named one of the fastest-growing telecommunications companies in the United States for five years in a row.
The company made more than $450 million in sales.
KeepCalling has connected over four trillion minutes since 2002.
Nowadays, KeepCalling customers send 10.000 mobile recharges, talk for 2 million minutes, and use 2.5 TB data every day.
These huge numbers were reached with the help of millions of people who have managed to call home from thousands of miles away.
KeepCalling's Managing Director, Silvana Tatu, says:
"Today we mark 18 years of beautiful memories and success stories, built with hard work, perseverance and the ability to adapt and reinvent. Goals that seemed unattainable in the past are now a reality thanks to the wonderful team we have. We saw every stage in the company's history as an opportunity to become better at what we do and we have ambitious plans for the future."
We also took the time to remember our story, which started in an apartment in Georgia, USA, from a budget of only $100 and the natural desire of people to keep in touch with their loved ones at home. The idea belongs to Florin Miron, born in Sibiu, Romania, a journalism graduate, who was working as a video editor for Habitat for Humanity and who launched his first website, SunaRomania.com, in June 2002. It was a portal dedicated to Romanians in the USA, enabling them to make convenient phone calls to their home country.
Following the great success met by the service, Florin opened the company's first office in his hometown of Sibiu and then a second one in 2004, in Cochabamba, Bolivia. The US office in Atlanta, Georgia was opened in 2013.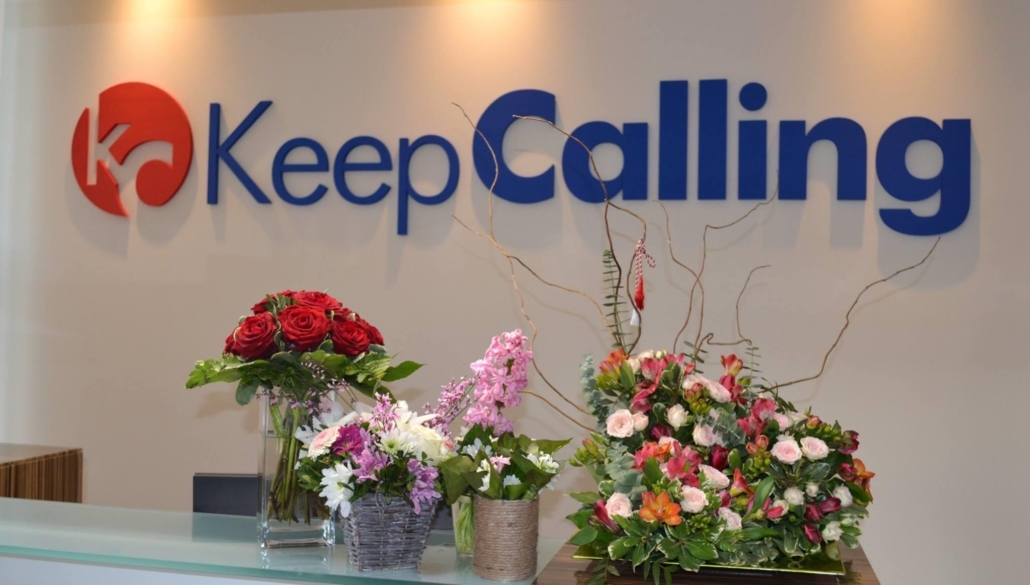 KeepCalling's mission has always been helping people stay in touch with their loved ones far away through high quality affordable services. The company offered its customers multiple ways in which they could do this, through a variety of products: Voice Credit, Mobile Recharge, Monthly Plans, and Virtual Numbers. KeepCalling is also present on the US market as a mobile provider through its successful brand called Tello. Also, a money transfer service is just about to be launched: SendMoney.
Besides telecom services, KeepCalling second biggest interest has always been giving back to the community. First and foremost, to the local communities where it has its offices (Romania, US, Bolivia), but also to the world at large. There have been countless charity efforts over the years and in 2015 KeepCalling started its own foundation: KeepGiving.
KeepCalling's philosophy always puts people first, whether they are customers or employees. In fact, the team is the company's most valuable asset, being a mix of people from all over the world. From the beginning, KeepCalling decided to implement a business model that would develop and use internal processes and resources, not outsourced services. In addition to gathering a large team, with multi-disciplinary skills, this decision also allowed a closer control of product quality, from creation to implementation.
Talking about people, here's how KeepCallers celebrated the company anniversary from the comfort of their own homes: