The benefits of working in an in-house CS team vs. an externalized call center
Customer service is the provision of assistance to customers before, during, or after a purchase is made. The role of customer service is extremely important within a company because the CS team is the main connection between customers and the company they acquire products or services from. This is why there are constantly numerous CS job openings on the market. Actually, studies show that customer service jobs can grow by up to 36% by 2026.
All companies that sell products or services offer some kind of customer service, whether it's provided by a professional team of hundreds of people or just by one person who also has other responsibilities, in the case of very small businesses. Large companies have two options for the customer service they provide: either to build their own in-house team or to resort to an externalized call center.
If you want to pursue a career in this field, you may be interested in knowing which of the two options above brings you more benefits. As far as KeepCalling is concerned, we are proud to have an in-house Customer Support team made up of ~50 agents located in all our three offices (Romania, Bolivia, US), so we believe this option to be beneficial not just for businesses, but also for CS employees.
Here are 5 reasons why CS agents are happier working for a parent company than for a third-party call center:
1. They are not only direct representatives of the company, but also brand ambassadors
Actually, the most trusted brand ambassadors, since they deal directly with customers on a daily basis. Their role is essential to any business, from its image to the sales it registers.
2. They get a better understanding of the company they work for and the products it offers
It's easier to do a good job when knowing everything from the inside. CS agents have access to all the necessary information about the products their company sells and even if they come across a question they can't answer, it's easy to ask the people in charge.
3. A feeling of belonging to the company they represent
Being an actual employee of a company for as long as they want to instead of just being involved in a project that may end abruptly provides better motivation for CS agents. They're not just a part of the team, they are the most "visible" part of the team.
4. Seeing their work is appreciated
When working for the mother-company, CS agents get spontaneous feedback on their work through many different channels. For instance, at KeepCalling, the Customer Support team works in the same office space as several other teams, so it's not unusual for members of other teams to congratulate CS agents on a particularly difficult or entertaining call they had the chance to witness. CS efforts are also often acknowledged in our monthly newsletter.
5. They have the power of change
As opposed to working for a call center, working in-house gives CS agents much more power to make a difference. Their feedback is highly valuable and can bring about significant changes. By reporting customers' reactions or issues, they can bring about changes that will benefit everyone: the customers, the company, and even themselves.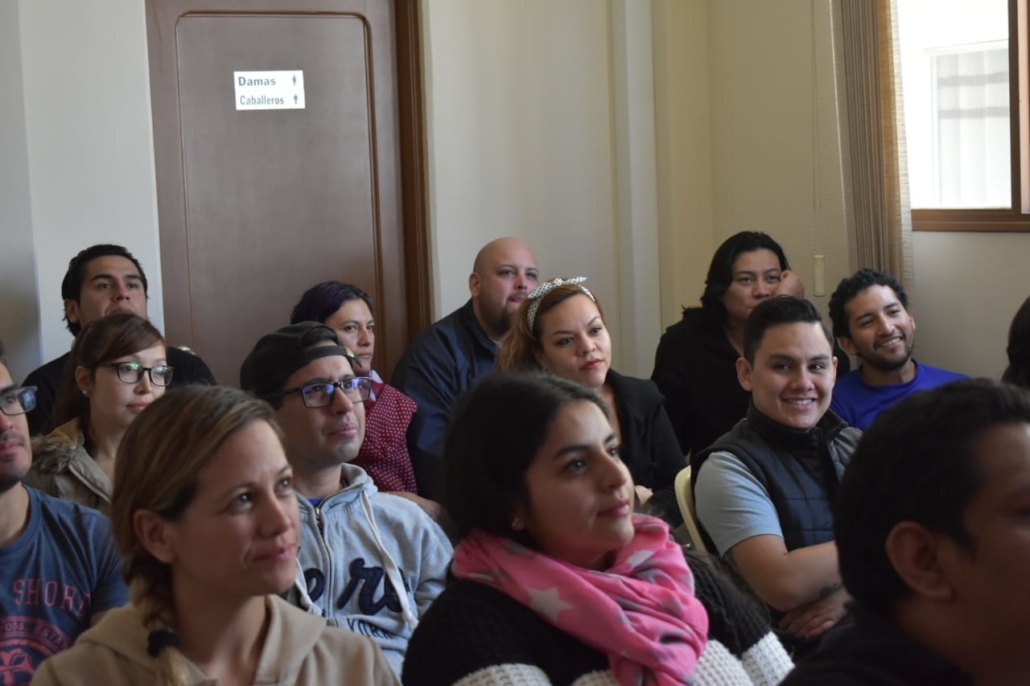 For a more personal approach, we've talked to some of our Customer Support colleagues who also have third party call center experience. Here is how our CS Specialist Alex summed up his conclusions:
There are definitely many advantages of working in CS for KeepCalling as opposed to a company that offers externalized CS services. Here are some of them:

– With KC, feedback is very important and can be used to improve both our services and the way we work;

– A big plus is also the fact that there are no night shifts, which I personally find to be very exhausting and can affect one's health;

– There is the possibility of learning new things and of teaching other people, and by this I mean training our new CS colleagues, which I think helps us develop both personally and professionally;

– A huge advantage that I've had since working here is that I can schedule a vacation well ahead of time, as opposed to other companies I've worked for, where this was impossible and I would often be left with unused vacation days that I could no longer take.

Alexandru Muntean, CS Specialist
If you think a CS role would be right for you and you're based in Sibiu, Romania, we have great news: we're hiring!