In 2016, KeepCalling launched Tello Mobile, a new mobile provider on the US market, besides its Voice & Mobile Recharge services. This May Tello is celebrating its 3rd anniversary. Time flies when fighting the MVNO dragons, our Tello team would say. It was quite a journey into the unknown, at first, but we conquered new customer lands and aimed higher by the day. Our Tello team put together some interesting facts about Tello, that some may not know.

Tello runs on the Sprint network (one of the four main carriers in US).
Tello is the only MVNO in the US with a 5 star rating on TrustPilot (thanks to more than 4,300 positive reviews).
Besides making US calls, Tello customers can use their plan minutes to call Canada, Mexico & China.
All Tello plans include free unlimited texting.
The second most popular language among Tello customers is Spanish, and the third most popular one is Chinese.
In March 2019 the most popular devices among Tello customers were iPhone 6, iPhone 6S & of course Alcatel Go Flip.
Tello is also known as: Tello Mobile – First of Our Name, King of Flexible Plans, Breaker of Contracts and Father of Savings 😀.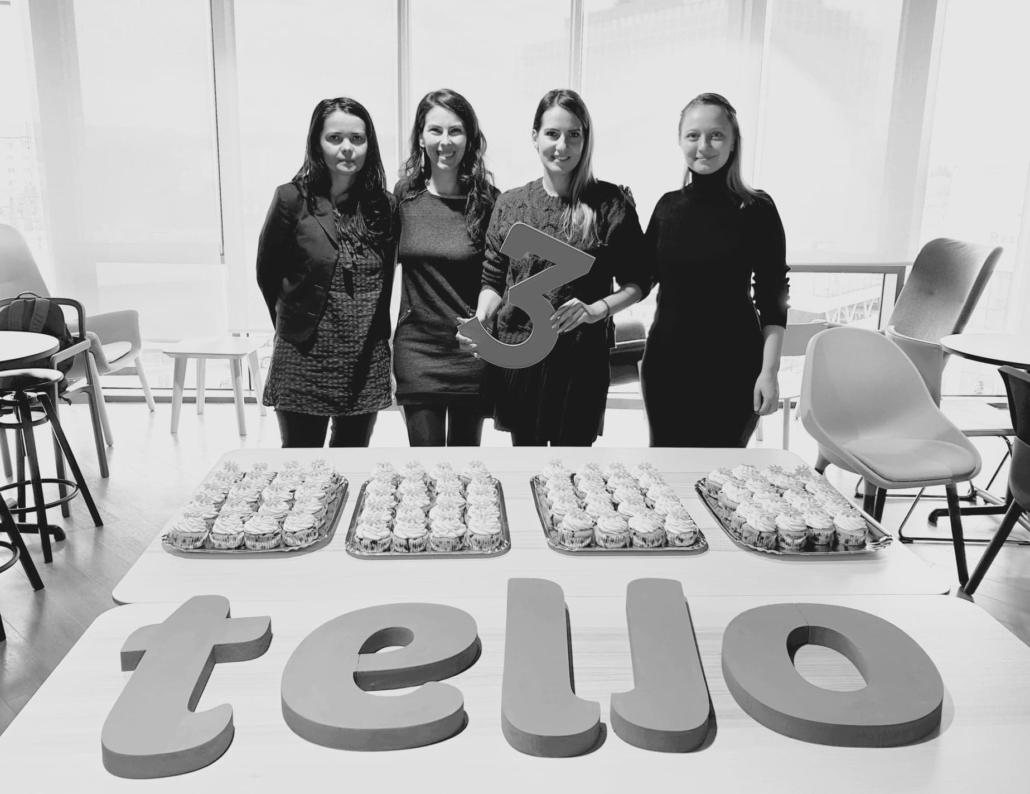 Tello, a tale of courage and hard work
Silvana Tatu, Managing Director of KeepCalling talks about Tello on its 3rd anniversary:
Tello is about constantly learning new things and embracing new technologies and new challenges with excitement and courage.
I am sure that Tello is the project that took many of us out of the comfort zone, but effort pays off. On Tello's 3rd anniversary, we are glad to see that Tello.com is in our top 3 most selling websites and also in the top 3 new customers websites.
Tello's potential is amazing, so let's focus on turning Tello into a great success story! Congratulations everyone!