Interview with Iulian about the pros of DMWF for a marketing specialist
The Digital Marketing World Forum is a huge event exploring the future of digital marketing technologies. This year, it took place in London and gathered over 1,000 participants and 40+ exhibitors in its 3 conference streams. A few of the topics of the moment were Virtual Reality, Artificial Intelligence, eCommerce, Influencer Marketing, Content Marketing, Data, Analytics, and Mobile Marketing.
The agenda included world-class case studies, interactive debates, and opportunities for networking. The speakers represented very famous companies worldwide, such as Ryanair, Desigual, The New York Times, Cosmopolitan, and many others. Our Marketing Specialist Iulian attended DMWF 2017 and satisfied our curiosities when he returned to the office.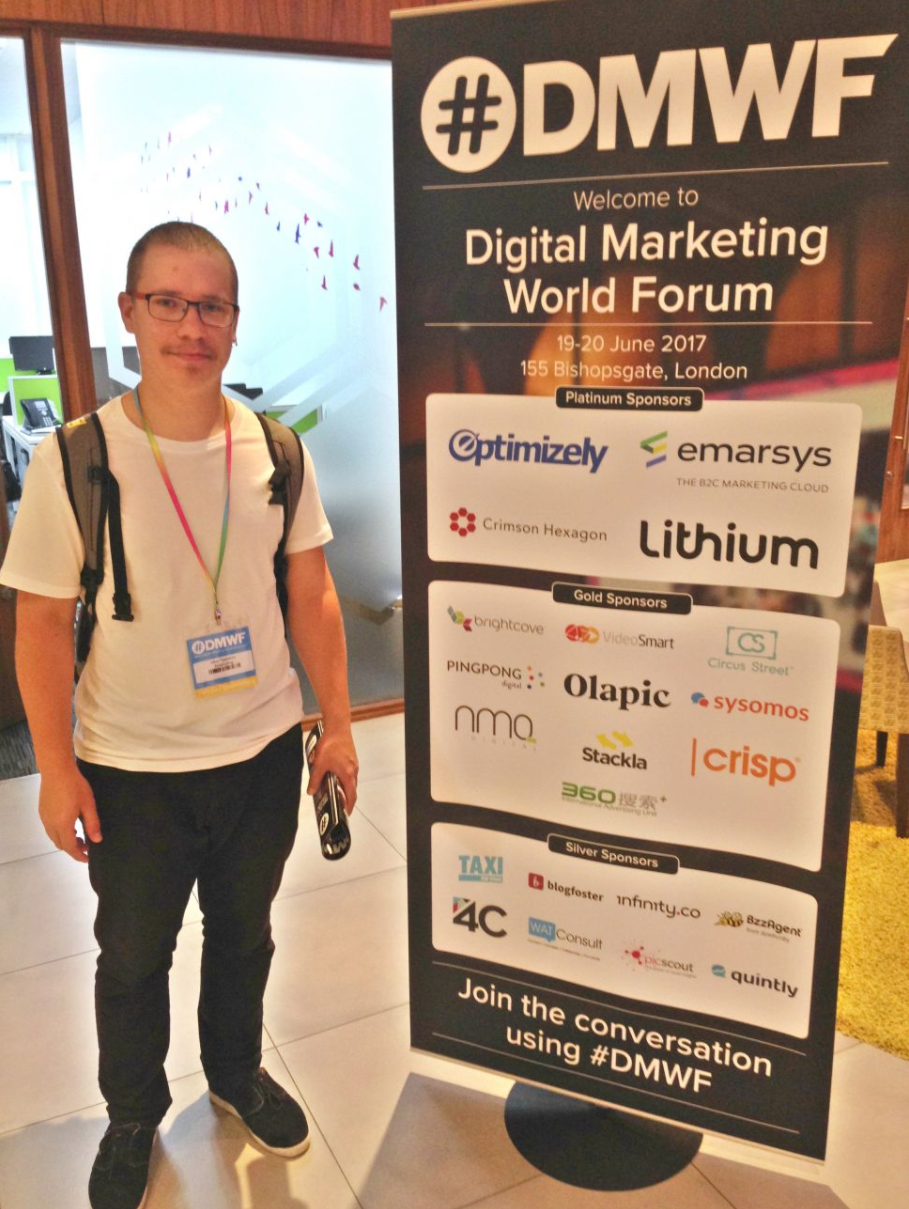 KC: First impression?
Iulian: Interesting people and ideas, fresh insights into digital marketing, and good coffee.
KC: What was your main focus in this event?
Iulian: The main focus during this event was checking the pulse of the industry – exploring the new marketing technology, trends & best practices.
KC: What caught your attention in a particular way? Maybe a line, a specific speech?
Iulian: VR/AR and AI are not sci-fi tech anymore. Marketing optimisation is getting automated with the help of algorithms and interactive campaigns are more popular with the help of VR/AR.
KC: How refreshing was it for you professionally?
Iulian: It was nice to see that we already use a lot of advanced tips & tricks which people brag about, but I also had a also glimpse into the (automated) near future. So yeah, pretty refreshing.