8 Tips to Boost Your Productivity While Working from Home
Desperate times call for desperate measures. Depending on your preferences, working from home can be a desperate measure or a relief in these confusing times. Whichever category we find ourselves in, we still want to maintain our focus and results, so, we've put together a short checklist that will help you stay productive when working from home.
1. Create a dedicated working space
You may feel tempted to get comfortable and work in bed or on the living room floor, next to your kids, but the best thing you can do is designate a working space for yourself, whether it is an actual office, desk, or garden chair. Sitting instead of lying down will keep you more alert and knowing you're in a place where you're supposed to work will help you focus and separate your personal life from your professional life.
2. Maintain your usual working hours
This rule is also important for your work-life balance. Make sure you keep your usual work schedule, so you don't find yourself working until late evening. Start at about the same time as you usually do and don't take very many or very long breaks. You still want to separate your time off from your job tasks.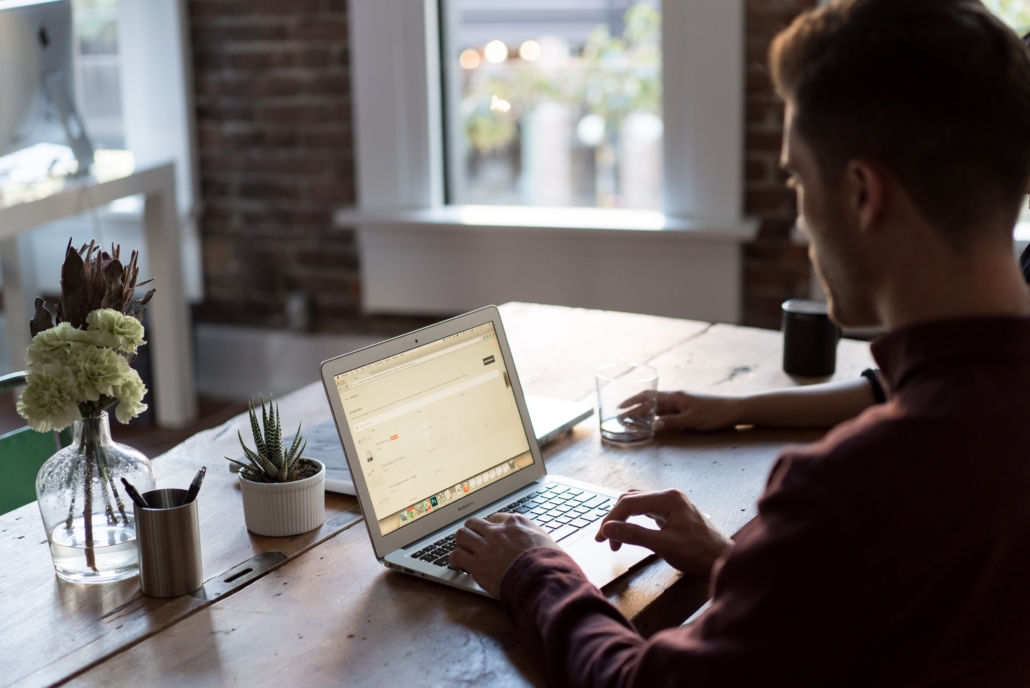 3. Set ground rules for those around you
If you have to work in a house full of people, you need to set some ground rules from the start. Whether they are your kids, partner, or parents, they need to give you enough time, space, and silence for you to do your job. Of course, this is only ideal.
However, you may find yourself alone with your kids or living with someone who needs your care. In this case, you're clearly not going to be able to dedicate your attention to your tasks 100% of the time, but do try to get some alone time. Ask your kids what activities they would like to do on their own. Maybe it's crafts, puzzles, Lego, or watching an educational program.
4. Take breaks
Working from home doesn't mean you need to work non stop. Trying to keep your usual schedule also means taking your usual breaks. Don't skip lunch or coffee breaks, even if your work pals are not there with you. Maybe you can FaceTime while drinking your coffee and catch up on the news. Or you can embrace your new "co-workers" at home and take 10-minute breaks to chat with them.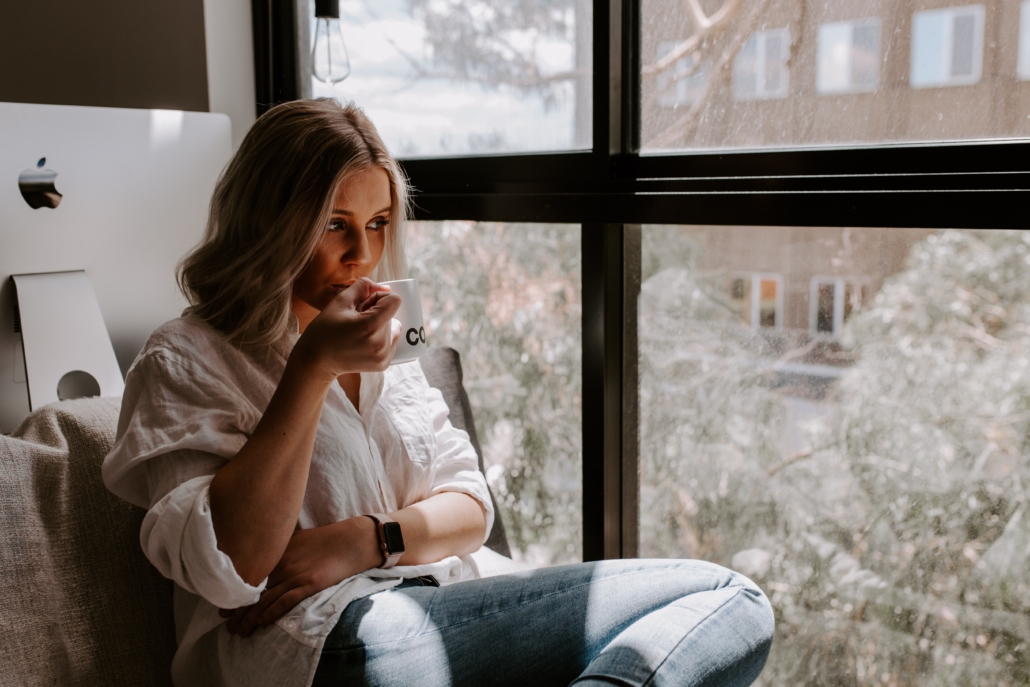 5. Set a morning routine
We all have our morning routine, whether it only takes 10 minutes and a cup of coffee for night owls or a couple of hours for the ones that also work out, meditate, and plan their day. It's best to keep our morning routine since it has helped us function successfully for so long.
So wake up and do your thing, don't jump straight from bed into the "office". Also, don't work in your pjs, getting dressed in "day clothes" also gives you a sense of purpose and helps you get your morning started.
6. Stay in touch with your coworkers
You're still part of a team, even if you're all working from home now. Having a chat or video meetings every day will bring you together and will ease communication. Although it's not the same as seeing each other in person, it will help you stay up to date with everyone's news and it will keep alienation at bay.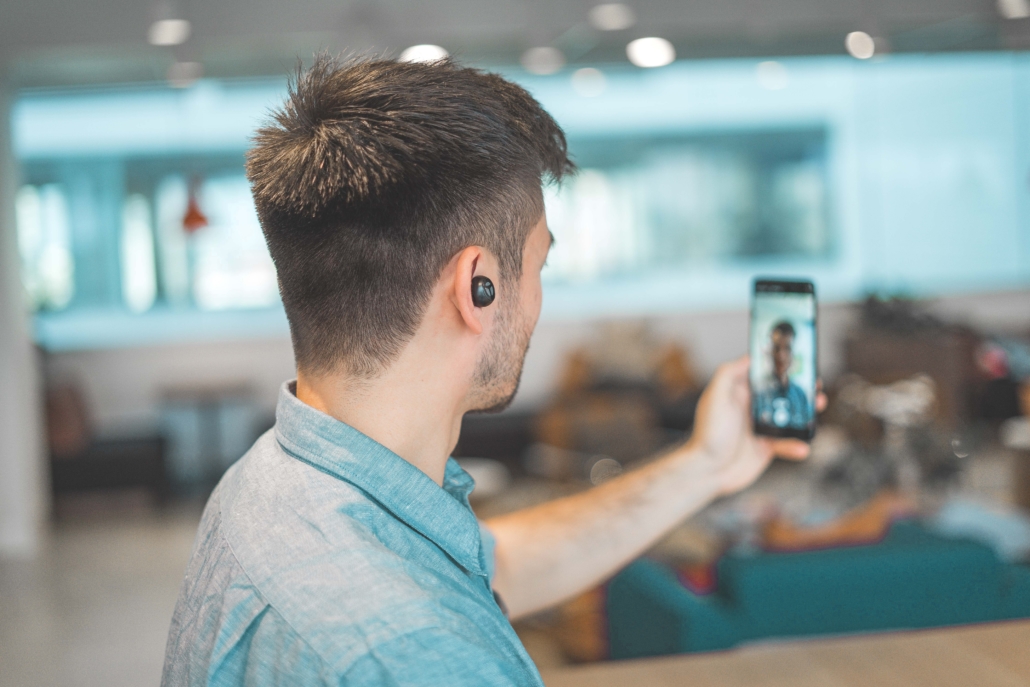 7. Avoid distractions
Just like when you're at work, try to avoid any kind of distractions, whether they mean browsing through a social media feed, watching random videos, or even doing chores. You may want to alternate your job duties with your home duties or hobbies, but this only means you'll be working longer hours. It's best to stay focused in your "work mode" and get your tasks done and then you'll feel completely pressure-free in your spare time and you'll be able to enjoy all these things even more.

8. Make sure you get enough sleep and food
Spending a lot of time at home and moving very little may make you feel like you don't need as much food and sleep as you used to. You may assume you can afford to binge watch a new Netflix series until 2 am, after all you don't have to go anywhere in the morning. Or you may want to limit your calorie intake since you're not active anymore.
However, sitting and working on your laptop still requires physical resources, so give your body what it needs. Don't skip meals and don't underestimate your sleep needs these days.
Whether you're a fan of working from home or not, we all need to make this work to our advantage. Practise makes perfect and I suspect we have a lengthy opportunity to practise working from home ahead of us. Let's make this a good story for when we go back to the office!