7 Reasons to Live in Cochabamba
Want to know more about a city? Ask its inhabitants, who else?! Or, in our case, ask the KeepCallers. Some of our colleagues from the office in Bolivia shared some thoughts with us about living in the city of Cochabamba."El corazon de la madre tierra" or "The heart of Bolivia" is the country's third largest city. Why do people love living here and why do they think YOU would love it too? Check out their 7 reasons to live in Cochabamba:
1. The weather
Cochabamba's high elevation (2,558 m) gives it a spring-like climate all year round, with temperatures averaging 21 Celsius degrees during summer and 15 Celsius degrees during winter. So, as Karen U. put it: "The weather is mild, perfect, not too hot, not too cold". That's pretty tempting, right?
2. The Gastronomy
Cochabamba is known as being the gastronomic capital of Bolivia, so Cochabambinos' love for eating was mentioned pretty early in our conversation about the city. All of our colleagues agreed that food is a great reason to move to Cochabamba. Here are 4 traditional dishes from Cochabamba that anyone should try, at the suggestion of Oliver R.:
SALTEÑAS – dumplings stuffed with meat and cooked vegetables, with spices for a sweet and spicy taste;

Pique Macho – cooked meat and sausage with vegetables, seasoned with various spices for a spicy taste. The word Macho is used in the title because if you can eat a whole plate of it, than you are truly a man;

Charque – Flaked or shredded llama meat, with corn, boiled potatoes, cheese and boiled egg;

CHICHARRÓN – Cooked pork until there is no more water, and begins to cook in its own fat.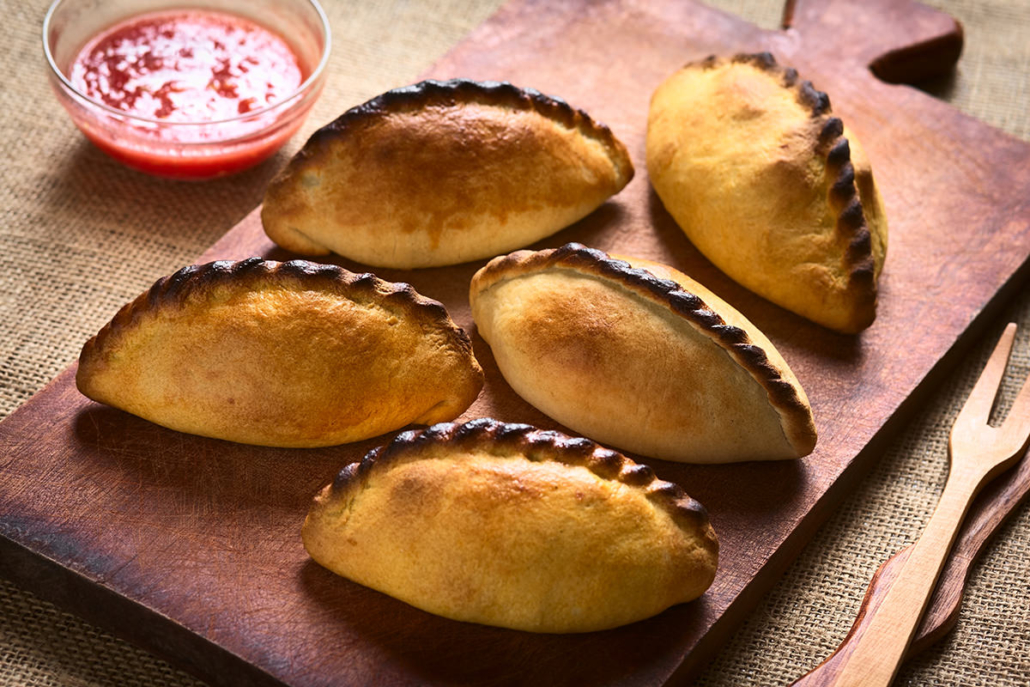 Not convinced yet? Then, check the rest of the reasons.
3. The Landscape and surroundings
Cochabamba is located in a valley, surrounded by diverse landscapes, waiting to be explored. From anywhere in the city, you can see Cerro Tunari, a peak that measures over 4572 metres. Our colleague Mariel P. summed it up: " Since I arrived in Cochabamba, I loved the landscape. Since it is a valley, you are surrounded by hills and mountains and when winter comes they are slightly covered in snow…I just love that view".
4. The people
Cochabamba is home for approximately 900,414 people, but even if it is a big city, the people are warm and open. "This is a city that received me with arms wide open and convinced me to stay, even if my stay should have been temporarily" (Mariel P.). Also, on Sundays most people do not work and spend quality time with their families.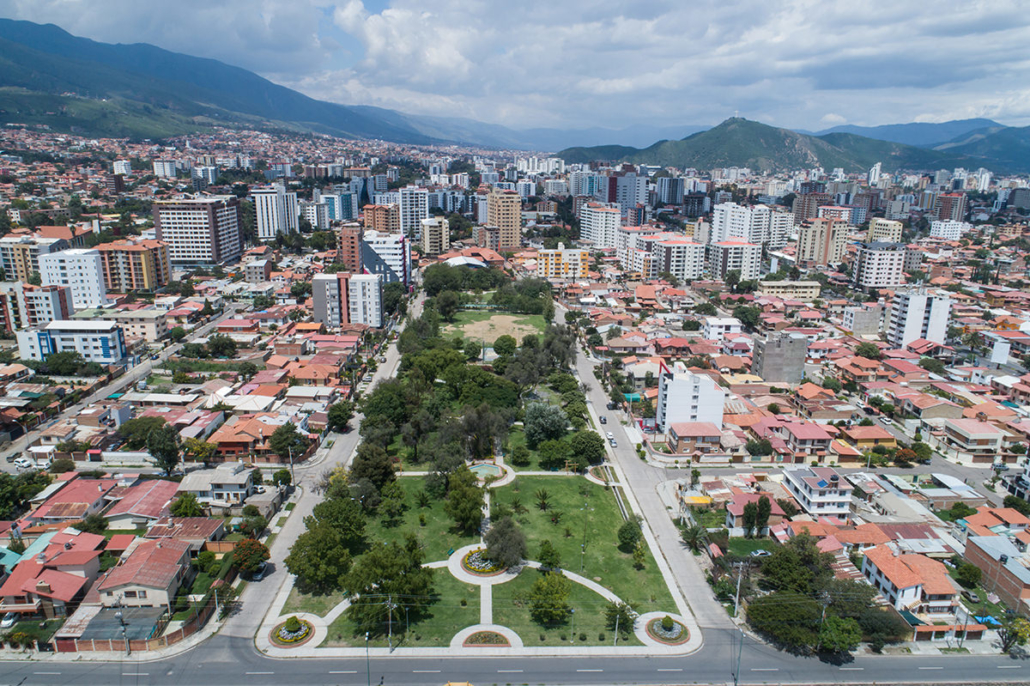 5. Pedestrian Day
You can experience the Pedestrian Day three times a year in Cochabamba. The idea started in order to lower CO2 emissions and it means that from 08:30 AM to 6 PM no cars are allowed on the streets (with the only exception being the ambulance). The initiative is meant to reduce air pollution and encourage people to cycle and walk more.
6. The Cristo
Cochabamba's biggest pride is that it's the home to the 2nd largest Jesus statue in the world (Christ the King in Poland is the largest – if you count the crown too). Cochabamba's Jesus monument is called Cristo de la Concordia and it's a relatively new addition to the cityscape, completed in 1994. It was designed after the statue Christ the Redeemer from Rio de Janeiro and it rises 2,840 metres above sea level and weights 2,200 tonnes. Cristo de la Concordia means Christ of Peace and it stands 265 metres above the city of Cochabamba, overseeing it.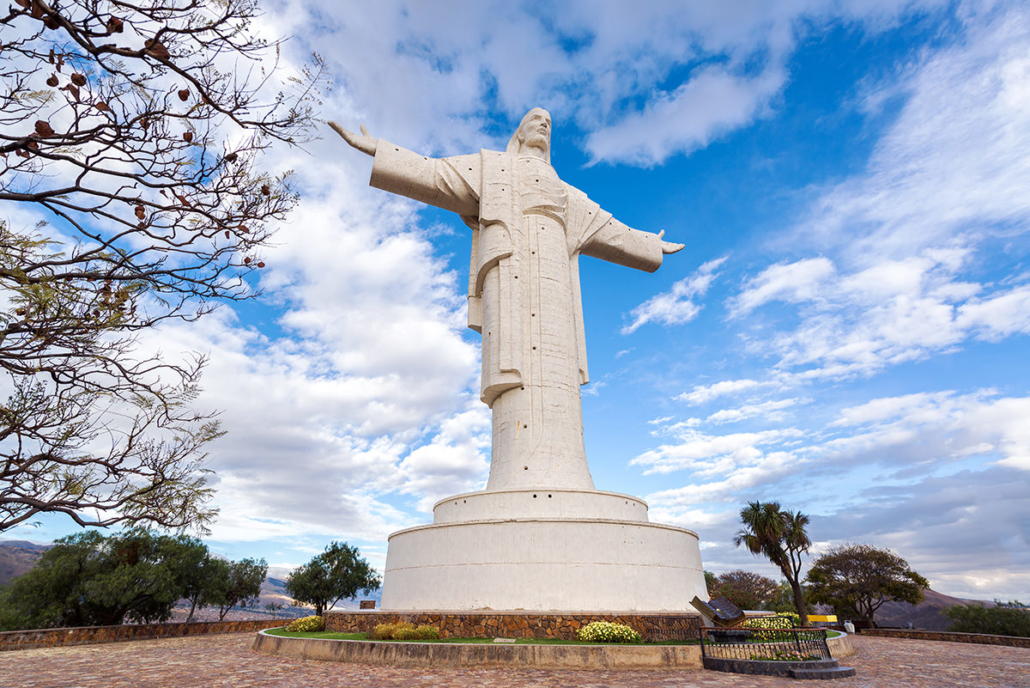 7. Cost of living
In Cochabamba, you'll find a variety of lifestyle options to meet nearly any need and for most couples a budget between $1,200 and $1,800 will provide everything they need to live comfortably. That makes Cochabamba a perfect place to retire for many Americans.
There are many more reasons to live in Cochabamba- this beautiful, unique place. Our colleague Giancarla L. sure was convincing with her reason: "Cochabamba has a special thing I did not see anywhere else, the fact that it is a large city, but it also feels like a small one. It has the mix of both things in the same place. I traveled to different places and different cities around the world, and I never found that mix anywhere else". 
But don't take our word for it and go see for yourself! Cochabamba awaits!